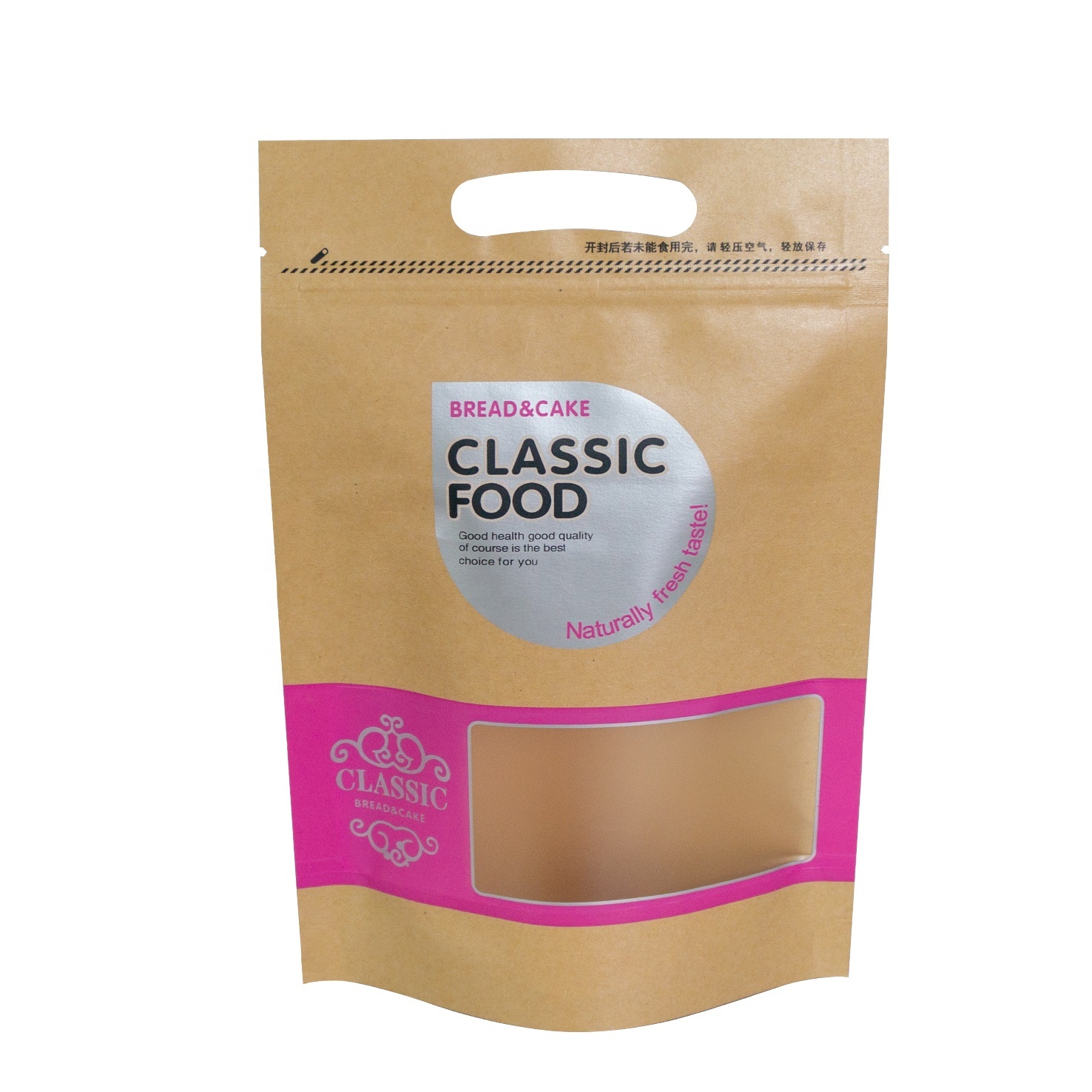 New Stand Up Barrier Pouches Revolutionize the Packaging Industry

In today's competitive market, packaging plays a crucial role in attracting consumers and ensuring the quality of products. Recognizing this, a leading packaging company, recently introduced their latest innovation - Stand Up Barrier Pouches, designed to revolutionize the industry. With their cutting-edge technology and commitment to sustainability, these pouches are set to redefine packaging for a variety of products.

Stand Up Barrier Pouches, provided by an industry leader who specializes in innovative packaging solutions, are set to leave a lasting impact on the market. These pouches offer a perfect amalgamation of functionality, aesthetics, and sustainability.

Functionality is a key aspect of packaging, and the Stand Up Barrier Pouches have excelled in this area. The pouches feature a stand-up design, allowing them to be displayed easily on retail shelves. Moreover, they come with a resealable zipper, ensuring the product remains fresh and protected even after multiple uses. This feature also provides convenience to consumers, enabling them to store the products without worrying about spillage or contamination. The pouches have a wide heat-sealed top for easy filling and sealing, making them suitable for various industries, including food and beverage, pharmaceuticals, and personal care.

In addition to their functionality, the Stand Up Barrier Pouches are visually appealing. The company understands that packaging plays a vital role in catching the consumer's eye and creating brand recognition. Therefore, they offer customizable options, allowing brands to showcase their unique designs and logos. The high-definition printing technology used ensures that the graphics and colors are vibrant and eye-catching, contributing to an overall premium look and feel of the product.

Along with unparalleled functionality and aesthetics, these pouches are also highly sustainable. The company places great emphasis on environmental responsibility and has integrated sustainability into every aspect of the Stand Up Barrier Pouches. For instance, they are made from high-quality laminated material, which provides excellent barrier properties, extending the shelf life of the product. This longer shelf-life reduces waste and promotes sustainability. Moreover, the pouches are 100% recyclable, enabling brands to align themselves with eco-friendly practices. By using these pouches, companies can contribute to a cleaner and greener future, ultimately enhancing their reputation as environmentally-conscious organizations.

Furthermore, the advanced technology utilized in the manufacturing process ensures the highest quality standards. The barrier properties of the pouches are engineered to prevent outside factors such as moisture, oxygen, and UV light from deteriorating the product inside. This innovation guarantees the freshness and integrity of the packaged goods, resulting in increased customer satisfaction.

The introduction of Stand Up Barrier Pouches marks a significant milestone for the packaging industry. This innovative packaging solution ensures that brands can distinguish themselves from the competition through both functional features and visually appealing designs. The environmentally-friendly nature of the pouches positions them as a preferred choice for businesses striving to reduce their ecological footprint.

As brands strive to stand out in the market, the Stand Up Barrier Pouches provide a distinctive advantage. With their functionality, aesthetic appeal, and commitment to sustainability, these pouches are set to revolutionize the packaging industry. The combination of innovative design and high-quality materials makes them an ideal choice for a wide range of industries, enabling businesses to elevate their product packaging and enhance customer satisfaction.